By Laurel Skurko and Brendon Phuong. Jim Davis, chief technology officer (CTO) at UC Irvine Health, recently shared news of the roll out of a new service with Genesys, a Gartner-ranked technology company that offers customer engagement, employee engagement and business optimization solutions.
Listen to this podcast excerpt of the interview with Jim Davis.
Background: The role of a CTO and the Genesys technology at UC Irvine Health
Chief Technology Officer (CTO) Jim Davis and his team are dedicated to providing uninterrupted support for the UC Irvine Medical Center, along with nearly 40 remote sites, spanning counties from Anaheim to Yorba. Jim's priority is ensuring that all technical systems (web development and data security) and medical devices (scanners and medical pumps) operate seamlessly and securely across the organization. Patient call centers and their experience communicating with the hospital to schedule their appointments play a significant role in the patient experience because they set the tone for what is to follow. Jim and his team, as well as key members from UCI Health operations partnered with Genesys, a new and relatively small vendor for the UC system. With help from Jim's team, UCI Health business leaders selected Genesys based on its reputation as a Gartner Magic Quadrant leader in its category (CCAAS – Contact Center As a Service) for the last nine consecutive years, and is getting positive results. As a result, the entire UCI Health team will be working with Genesys for the next phase of their customer service – to move from on-premises to the cloud.
The interview, below, was based on a recorded interview with Davis and edited for clarity.
UC Irvine Health's transition from on-premises to cloud, and its benefits
Genesys is our current on-premises call center platform and is used by various departments, including patient access, transfer centers, and hospital operators. It handles appointment scheduling, referrals and more. We are currently migrating from Genesys on-premises to the Genesys Cloud platform for its newer features, listed below.
Our transition to Genesys's cloud-hosted platform is focused on next generation call routing and incoming call handling. We are collaborating with different UCI Health business units to train their staff on the new system and provide initial support. This migration is primarily an organizational, rather than an IT-driven, platform and aims to enhance features and workflow efficiency. The project was in the early stages, as of July, 2023, and expected to conclude in early December, 2023.
We are partnering with our customers to help them achieve their desired goals. The largest customer is our patient access center – the call center where patients are reaching out to schedule appointments and the nurse triage time. We have other large departments using it as well, to include Hospital Operators and our Transfer Center.
New Genesys platform features
The feature enhancements of the new platform are significant. These advancements are aimed at making communication more efficient and patient focused. They include:
A shift to a browser-based application for easier access on various devices.
Voice-over IP technology eliminates the need for physical phones, resulting in cost savings.
Interactive voice recording (IVR) and call queuing will streamline the call experience.
Additional improvements include chatbots, text messaging integration, and future links with our Electronic Medical Records (EMR) system, Epic. This integration will provide valuable caller insights, such as appointment details or patient history.
Security precautions include HIPAA, PCI, Soc2, ISO27001 compliance and quarterly penetration testing.
As a result of these features, the new platform's capabilities will greatly enhance patient interactions. For instance, if a referral is in the system, we will be able to recognize the caller's purpose for reaching out, like scheduling a new appointment. This is especially beneficial for existing patients with prior interactions. By tying information together, we can provide more personalized customer service. With Genesys' new cloud platform, patient accessibility and communication can be significantly improved.
The decision to move forward with Genesys
I decided to implement Genesys based on its reputation.
Genesys has been established in the field much longer than its competitors (at least 8-10 years), and it seems to stay far ahead of other players. [Editor's note: Genesys has been a Gartner Magic Quadrant leader in its category (CCAAS – Contact Center As a Service) for the last nine consecutive years.
The advantage is apparent because Genesys not only met our current requirements but also offered a significant number of advancements that were not available with other options. I still remember the transformation of moving from rows and rows of hardware "on-premises," to just a compact unit within a data center, which is the "cloud" alternative. It was incredible.
This move not only streamlined our operations but also contributed to a green initiative, reducing our carbon footprint significantly.
We were able to support over 200 users with scalability while maintaining excellent performance standards. This is especially important as Orange County's Level 1 Trauma center and in the healthcare industry, where there is no margin for technical error.
A new perspective on operations
I believe the relationship with vendors like Genesys involves both interaction and independent development. Vendors engage with us at UC Irvine Health, focusing on business units using their solutions. They gather insights from user groups and customers to enhance their products. Vendors also do their own research and development to keep up with industry trends. For example, multi-cloud offerings and the shift from physical devices to modern technology reflect broader industry trends rather than simply the requests of UC Irvine alone. Staying relevant and competitive in the market is key to success, and proactive vendors, who invest in market research, can help us do this.
We're satisfied with our decision to work with Genesys mainly due to their engagement and flexibility. You have to find vendors who are willing to work with other vendors because no one vendor can attend to all your needs. Genesys excels in this – they have an open platform, making integrations with other vendors much easier, and enhancing the service we give to our patients.
I have regular (monthly) meetings with my peers, fellow chief technology officers from other UC Health campuses. One of the topics we discussed was the option of using a larger vendor vs Genesys, who is relatively small. However, challenges like complexity and costs were a concern. I think we are a little further ahead of other campuses in terms of call center customer service, having done our utmost due diligence in selecting Genesys.
About Jim Davis: a deepening understanding of technology's role in patient care
I began my IT journey before the year 2000, fascinated by technology and the y2k bug. My expertise spans a number of areas, including telecommunications, networking, and user support, and is based on my early experience, progressing from desktop support to managing complex infrastructure. In 2007, I started working at Children's Hospital Oakland (now part of UCSF) and deepened my understanding of technology's role in patient care. I moved to UC Irvine Health a year later, where I grew as a manager and eventually became the chief technology officer (CTO). I've led a fantastic team and now am working with a group to build a new Medical Center in Orange County.
Our role is comparable to utility: when things function smoothly, they often go unnoticed. However, any disruption can have far-reaching consequences. Maintaining consistent uptime is crucial, as it enables UC Irvine Health to deliver exceptional patient care and uphold its reputation. Being able to witness the positive impact of our work on a daily basis is truly rewarding. I find it deeply gratifying that people recognize and appreciate the services my team and I provide.
Opportunities to connect: the Genesys Cloud roll-out and connecting with Davis and his UC-wide counterparts
Jim Davis and the implementation team plan to go live with Genesys Cloud in December, 2023. They plan to provide colleagues with an update 60 days after launch (early February). The UC Tech News team plans to share their update with the community at this time.
Also, each month, Davis and his UC-wide counterparts spend time comparing notes and sharing best-practices on call center technology, among other topics, and look forward to increased opportunities to collaborate with UC colleagues interested in these topics. Please contact Davis to join a community of practice among UC Health chief technology officers (CTO's.)
Please join Jim Davis and his community.
Contact
Jim Davis
Chief Technology Officer (CTO)
UCI Health
Authors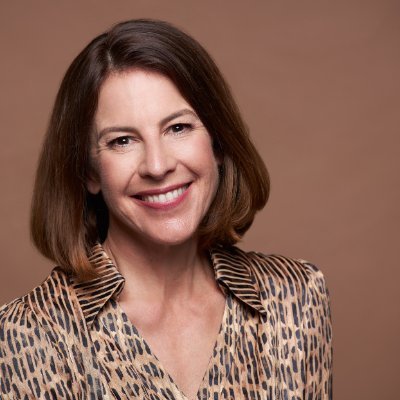 Laurel Skurko
Marketing Specialist
UC Office of the President
About UCI Health
About Genesys
Every year, Genesys orchestrates billions of remarkable customer experiences for organizations in more than 100 countries. Through the power of their cloud, digital and AI technologies, organizations can realize Experience as a Service, the vision for empathetic customer experiences at scale. With Genesys, organizations have the power to deliver proactive, predictive, and hyper personalized experiences to deepen their customer connection across every marketing, sales, and service moment on any channel, while also improving employee productivity and engagement. By transforming back-office technology to a modern revenue velocity engine, Genesys enables true intimacy at scale to foster customer trust and loyalty.